board of directors
---
The Geneva Glen Board of Directors is a group of volunteer individuals comprised of camper parents, alumni, former campers, former staff, or others vitally interested in Geneva Glen Camp. The Board is responsible for general supervision and control of property, buildings, and equipment of the camp; is responsible for general management and policy, for the allocation of funds, and for making arrangements and changes for the camp which are deemed advisable in keeping with the general purpose for which the camp was established.
To contact the Board of Directors, email board@genevaglen.org.
Steve Brownson
President
Board Member since 2011
Camper, Staff Member for 4 years, Head of Hill. I am fortunate to be a part of the Geneva Glen Camp family because camp is instilling leadership, friendship, honesty, integrity, self-confidence, and environmental stewardship in the next generation, which will greatly help lead our future to a better place.
---
Owen Locke
Vice President
Board Member since 2011
I was a camper for 10 years and on staff for 7 years (3 as a head wrangler at the barn). It is my privilege to be a leader at Geneva Glen because it allows me to give back to the life-changing experiences that I have benefited so much from and that my children will also benefit from. Geneva Glen provides campers and staff the opportunity to gain self-confidence and discover appreciation. This is achieved from a rich tradition of leadership, role models and striving to be one's best self. Geneva Glen continues to teach generations of campers and staff to empower themselves while helping those around them to do the same.
---
Bill Wood
Treasurer
Board Member since 2015
CPA, 42 years of financial and operational management experience, with my own consulting firm for the past 17 years. I became involved with Geneva Glen on a consulting project and fell in love with the Magic of camp at first sight. My granddaughter is now looking forward to her 4th summer at Geneva Glen. I have never seen a better run organization than Geneva Glen, both ethically and financially. I am honored and excited to be part of planning for the camp's next 100 years.
---
Kristin Syverson Cox
Secretary
Board Member since 2014
Having been a camper for nine years and on staff for three years, I have a deep love and appreciation for Geneva Glen for the positive impact it had on my childhood. After ten years away from Colorado and camp, I was delighted to be back and become part of the Camp Family, first as a volunteer helping to create the GG Young Alumni Group and now as a Board Member. Geneva Glen Camp is a unique and magical place for young people to be themselves while building life long relationships in the midst of a beautiful natural setting which is worthy of conservation. As a parent I recognize how important the camp experience is, along with the values and leadership skills taught there. I feel privileged to be lending my time and talent to such a wonderful, life changing organization.
---
Shara Slay Castle
Chair of Development Committee
Board Member since 2013
Some of the best lessons I learned in life were at camp, and it is an honor to serve on the Board at Geneva Glen. After years in the Executive and Legislative branches of the the government, I only have to step foot on the property, smell the pine trees and to feel the Spirit of the Glen, to realize what is important in life. As a parent, I want our children to learn self confidence and recognition of values within themselves and others in a safe and nurturing atmosphere. There is no better place to experience Colorado's nature and enjoy life unfiltered, than to be a part of Geneva Glen Camp.
---
Dan Goldhamer
Board Member at Large
Board Member since 2016
Coming Soon!
---
Stephanie Fishkin Kiley
Chair of the Stewardship Committee
Board Member since 2014
My membership on the board is the culmination of my 35 year relationship with Geneva Glen. I started as a camper in 1980, worked for camp in 1988-1989, and now send my sons to camp. For me, to sit on the board of an organization that I hold so close to my heart was the next logical step. Returning to Geneva Glen in a more active role camp represents a sort of homecoming. I am excited to offer my real world experiences and help shape the direction of camp as we look towards camp's 100th anniversary and sustainability for the next 100 years.
---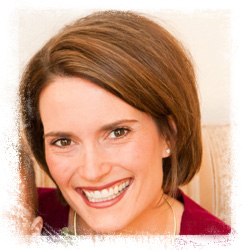 Jeanne LaFleur Mondrus
Chair of the Camp Family Committee
Board Member since 2014
I grew up at Geneva Glen, starting at the ripe age of five. I often tell people that I learned as much from GG as I did from my own parents. The camp bond between my siblings and me is a gift I can never repay. I'm thrilled to contribute as a board member, supporting the unmatched programs and relationships for future generations. I'm thankful my three young boys have Geneva Glen to guide them in discovering their true self and allowing them to just be a kid in the Colorado outdoors.
---
Rick Roadruck
Board Member at Large
Board Member since 2015
I came to Geneva Glen in 1976 as a CIT. I had no idea what a profound impact that camp would have on my life. My ten years at camp provided me with so many things from a career path to an incredible family and support system. I am blessed to be able to remain involved with this magical place. The lyric form one of the camp songs sums it up perfectly, "Geneva my life has been bettered by you."
---