What is Krew?
---
The MAIN job of crew is CLEANING. Work crew members must have an understanding of his/her position and daily routines which include: cleaning all camp bathrooms, continuous cleaning of the entire lodge, emptying all trash containers in the camp and proper disposal of any recyclable stuff, and assisting with temporary help in the kitchen, especially unloading supplies, and moving freight from place to place as needed.


Crew must be able to work well along side of their fellow members, must have the endurance needed for their work, and respect the decisions made by the administrative staff.


Crew fall under the supervisory chain of command of Crew Boss, Property Manager, Administrative Staff members, Cooks, and the Directors.


Work Crew members should know his/her responsibilities and be prepared to help with those of others. The normal workday for work crew lasts until 5:30 but the members should be prepared to work at any time on short notice after this time. Work crew attends Evening Play.


Crew should be self-motivated and inspired to take part in all camp activities given that their schedule allows them the chance. The work crew head will tell them which activities are mandatory, such as council fires, inductions, etc. Work crew is responsible for setting every council fire in the council ring, unless otherwise notified.


Crew should understand their position as a Geneva Glen staff member and comply with the regulations and codes set in the "Personnel Policies and Practices."


Crew should have a basic understanding of all hazardous tools and chemicals used and learn the brand names and terms, along these same lines, emergency first aid should be understood and practiced.


Crew are to be given one day off per week and one night off per week for R & R and are expected to represent the camp as defined in the camp's Personnel Policies. Violation of that conduct is grounds for dismissal.


Performance reviews are anticipated during the second half of the summer season.


Dish and Kitchen Crew are expected to follow the regulations of the State of Colorado, and the Jefferson County Health department.


Work Crew is expected to help out in the kitchen (mostly evenings) if the Dish Crew is shorthanded.


The Crew parks cars on Registration Sundays and Checkout Saturdays.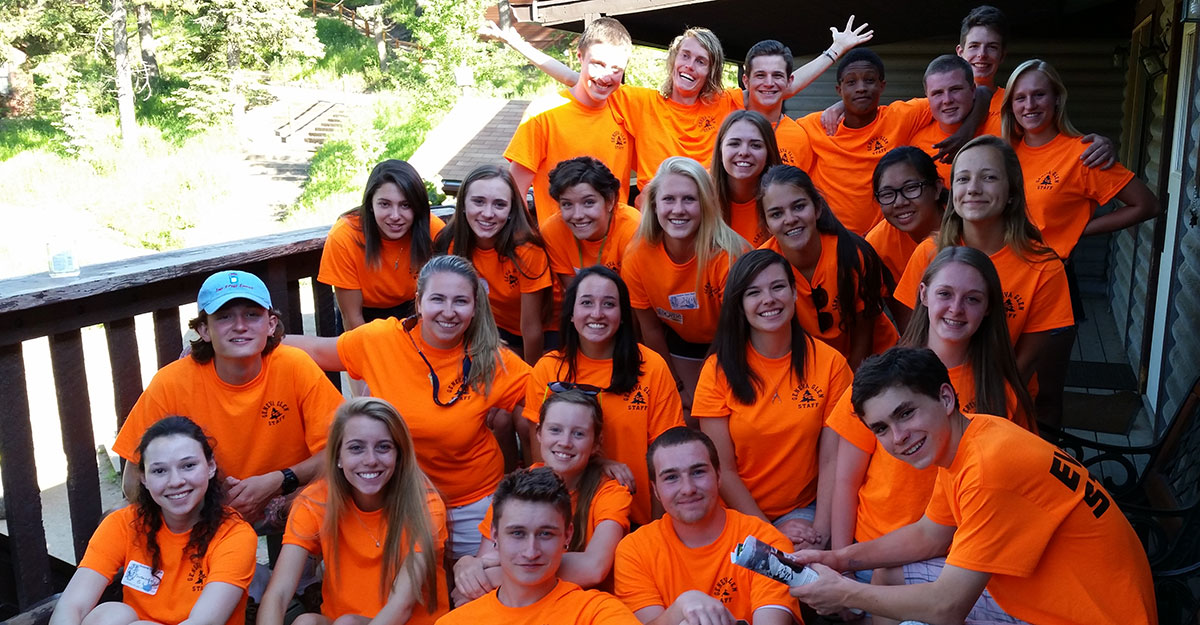 Krew Responsibilities
---
Work Crew
Keep the lodge clean and safe for campers and staff
Keep all bathrooms clean and well stocked throughout camp
Keep all trash bins at low level and in a way where weather or bears cannot cause litter
Help unloading food trucks and other supply trucks
Help parking cars on change over weekends
Assist with evening plays if needed
Help transport overnight supplies
Help with the basic maintenance of the camp and camp vehicles
Help with the designated jobs given on each day, including the Sunday clean-up
Participate in crew training programs including counseling training / area training
Dish Crew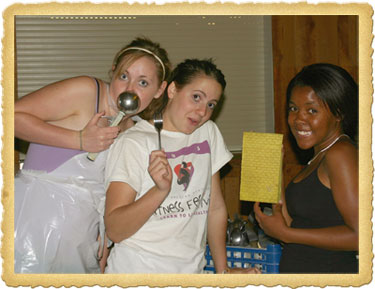 Follow the rules of the Health Department
Respond to the cook's needs and assist as instructed
Keep the dishes clean, along with the other designated areas assigned to the crew
Set the tables before meal times
Follow the schedule of the dish washer duties and perform correctly
Perform mail duties
Assist in the daycare program for year round staff
Conduct Cabin inspections
Perform bell-duty
Serve at the Concierge Desk and answer phones
Become involved in program activities as possible
Participate in crew training programs including counseling training / area training
Kitchen Assistant "Cupcake"
Respond to the cook's needs and assist as instructed
Assist with Sportswear (Inventory, Check-in, Check-out)
Set out water and juice prior to meals
Fill dining table baskets
Prepare condiments for meals
Clean tables following meals
Maintain the clean the coffee counter
Check and record refrigerator temperatures
Assist Dish Crew as needed
Become involved in program activities as possible
Participate in crew training programs including counseling training / area training
Krew Job Description
---
Minimum Qualifications
Desire to live and work in camp community
Ability to accept guidance and supervision from, and work with others
Self-starter
Current CPR and first aid certificates preferred
At least sixteen years of age
Responsible To
Crew Heads & Cooks / Property Manager / Administrative Director / Camp Directors
Camp Goals
The Goal of Geneva Glen Camp is to provide experiences for children and youth that promote discovery of one's own dignity and worth; encourage respect for all races, creeds and backgrounds; stimulate love for and care of the natural world; develop commitments to enduring values; train youth as creative school and community leaders; and to empowering participators to live at their highest level and to enrich their home communities through what they have learned at Geneva Glen.
General Responsibility
To maintain grounds, facilities and camp kitchen; all tools, supplies, equipment. Be good role models for campers.
Specific Responsibilities
Assist cooks when needed
Maintain clean, sanitary kitchen
Wash dishes
Maintain clean, neat bathrooms
Maintain garbage and storage rooms
Make minor repairs
Facilitate general cleaning of camp
Essential Functions
Physical ability to lift heavy equipment, work in demanding atmosphere