Board of Directors
---
The Geneva Glen Board of Directors is a group of volunteer individuals comprised of camper parents, alumni, former campers, former staff, or others vitally interested in Geneva Glen Camp. The Board is responsible for general supervision and control of property, buildings, and equipment of the camp; is responsible for general management and policy, for the allocation of funds, and for making arrangements and changes for the camp which are deemed advisable in keeping with the general purpose for which the camp was established.
To contact the Board of Directors, email directors@genevaglenbod.org.
Greetings from the Board. We are excited to be seeing all the happy campers this summer. We wanted to let you know that all positions for Geneva Glen's Board of Directors are currently filled through 2022. We will keep you updated as to when there will be openings as we know there are folks interested in serving on the board. In the meantime, keep an eye out for the variety of volunteer opportunities that GG offers. As always, we greatly appreciate any and all volunteers that help our campers have the best possible experience.
Thank you and enjoy the rest of your summer!
---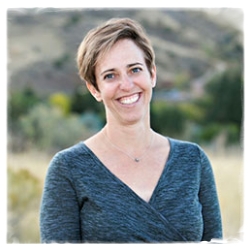 Stephanie Fishkin Kiley
Vice Chair
Board Member since 2014
My membership on the board is the culmination of my 35 year relationship with Geneva Glen. I started as a camper in 1980, worked for camp in 1988-1989, and now send my sons to camp. For me, to sit on the board of an organization that I hold so close to my heart was the next logical step. Returning to Geneva Glen in a more active role camp represents a sort of homecoming. I am excited to offer my real world experiences and help shape the direction of camp as we look towards camp's 100th anniversary and sustainability for the next 100 years.
---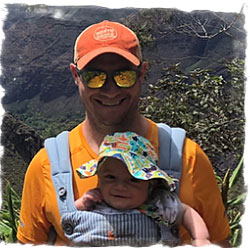 John Arigoni
Treasurer
Board Member since 2018
Geneva Glen is one of the foundational pillars upon which I have built my life. My 10 years as a camper and 4 years as a staff member are truly some of my fondest memories. My time as a camper taught my the value of outright honesty, open-mindedness, and the immeasurable worth of building true friendships. As a staff member, I became fascinated with the inner workings of GG and its consequent impact on youth development. From horseback to high on the ropes course, the programming at GG unleashes one's inner-child (regardless of age) and provides a safe and supportive environment in which anyone is comfortable being themselves. I am proud to serve on the GG board and do my part to continue GG's genuinely life-changing experience.
Jeanne LaFleur Mondrus
Secretary
Board Member since 2014
I grew up at Geneva Glen, starting at the ripe age of five. I often tell people that I learned as much from GG as I did from my own parents. The camp bond between my siblings and me is a gift I can never repay. I'm thrilled to contribute as a board member, supporting the unmatched programs and relationships for future generations. I'm thankful my three young boys have Geneva Glen to guide them in discovering their true self and allowing them to just be a kid in the Colorado outdoors.
---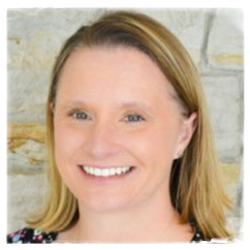 Jenn Beck
Member at large
Board Member since 2020
A highlight of several of my summers in the 90s was packing my gigantic duffle bag to head to camp at Geneva Glen. My stomach still turns with excitement when I turn onto Parmalee Gulch Road. Now, I hope to bring my professional experience in communications and fundraising to ensure the camp magic is available to many generations to come.
---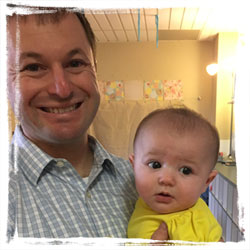 Dan Goldhamer
Member at large
Board Member since 2016
I am incredibly lucky that Geneva Glen has been a part of my life. The lessons I learned, friends I made (including my incredible wife Sara Hazel) and memories from my camper and staff days are truly one of the treasures of my life. I attended Geneva Glen as a camper in the 90's and had 5 amazing years on staff in the 2000s. It was at camp where I developed my love of the outdoors and gratitude for the what magic and imagination can bring into the lives of children. I am incredibly honored that I now have the opportunity to give back in a different way to camp as a board member and humble steward for Geneva Glen.
---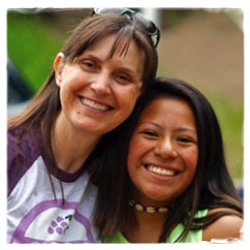 Alexa Lanpher
Member at large
Board Member since 2020
Geneva Glen has been a part of my life since the age of twelve. It remains a powerful building block in the development of my character, instilling integrity, confidence, and a strong desire to serve others in both my career and personal life. Watching my daughter experience the Magic of The Glen has only strengthened my desire to give back to this amazing organization. I am incredibly grateful to have the opportunity to serve as a board member, and to add my experience to best prepare Geneva Glen for the next 100 years.
---
Dan Lewis
Member at large
Board Member since 2020
I attended camp during the 70's and 80's and was on staff in the late 80's. Over the years, all three of my kids have been involved in camp, some more than others, and it has been great to share stories about an amazing place. After moving away from Colorado and living in the Seattle area for the last 25 plus years, I wanted to get back involved as a board member and help camp navigate through the COVID pandemic. I'll be on Zoom a bit more than the other board members, and excited to help Casey and the rest of the full-time staff.
---
Nate Miller
Member at large
Board Member since 2018
I was a camper at GG for many years and then joined the staff and eventually ran the barn. Geneva Glen has been a big part of shaping me into the person I am today. Some of my fondest memories and closest friends are from my years up at camp. Now that I have a daughter (soon to be two) at camp it is exciting to relive the joy that camp brings. I'm happy to have the opportunity to help contribute as a board member to Geneva Glen's health and to preserve the traditions which make it such a special place.
---
Rick Roadruck
Member at large
Board Member since 2015
I came to Geneva Glen in 1976 as a CIT. I had no idea what a profound impact that camp would have on my life. My ten years at camp provided me with so many things from a career path to an incredible family and support system. I am blessed to be able to remain involved with this magical place. The lyric form one of the camp songs sums it up perfectly, "Geneva my life has been bettered by you."
---
---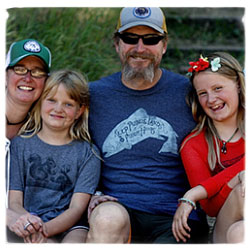 Andrew Todd
Member at large
Board Member since 2018
Of all of the incredible experiences that I had as a camper and counselor at Geneva Glen, perhaps the greatest thing that camp revealed to me was my incredible wife (we walked together through the magical Native American hoop ceremony during American Heritage!!!). As our two daughters grew up, we sang camp songs to help them get to sleep and now, they contently dream about each next summer in their happy place. I am beyond honored to have the opportunity to serve as a board member of this magical place as we approach GG's 100th anniversary, helping to chart its future while honoring its incredible past.
---