2023 Registration Details
---
---
New Family Registration
We invite you to join the Geneva Glen Camp family!
How to Enroll
Thank you for your interest in Geneva Glen Camp! The following information will explain enrollment for the 2023 season. We are grateful for the opportunity to introduce our program to your family. We strongly believe in the invaluable benefits for children as they grow in the trust and joy of the natural world.
Please read our information carefully so that you may understand how Geneva Glen enrolls campers and how we handle our wait lists. Follow this link to see our grid indicating available spots in the different sessions. Note that our wait lists are specific to gender/grade/session.
Demand exceeds our ability to accommodate everyone and the majority of the bunks for the 2023 summer have been filled. As family plans change, it's typical for us to enroll over 100 campers off the wait list each summer. Therefore, if a session is full, but the wait list is short, we suggest that you place your camper's name on one or more of those wait lists.
To apply for the 2023 season, simply go to www.genevaglen.org/enroll

When opening the application, if the system asks for a password that you haven't set, click on the "reset password" link to proceed with the application.
New Colorado Families: Enrollment Application opens December 1, 2022
Geneva Glen provides camperships and tuition assistance to many families. Information and applications are available at www.genevaglen.org/camperships
---
Veteran Family Registration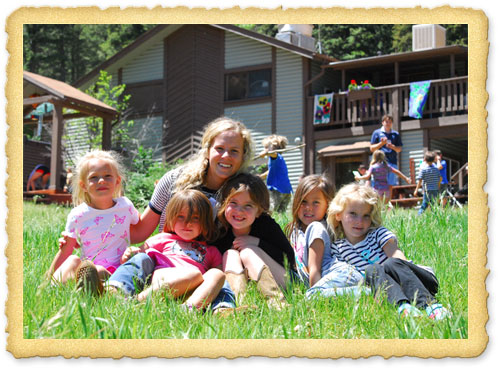 Application Window
10:00 am (Mountain time), Monday, October 24 - Friday, October 28
Application window for veteran, new alum, and new and returning out-of-Colorado families - you may apply at any time during this window to be included in the first applicant pool.
Veteran Families
You can check to make sure you remember your CampInTouch password at www.genevaglen.org/forms. This is the same email and password you will use to login into the application. There will be a spot on the application to add siblings of veteran campers.
New alum and out-of-Colorado families
You will be prompted to create an account and password
Please familiarize yourself with our registration details below.
Winter Workshop
Current 9th-11th graders who have attended a GG summer session are invited to join us for Winter Workshop on December 21-24, 2022!
Please apply for Winter Workshop during the October 24 - 28 application window.
Click here to learn more or submit an application for Winter Workshop
---
Registration
Registration occurs when we take an applicant and move them into one of our summer programs.
Like previous years, we use two criteria to determine the order in which we register applicants for our summer programs.
First, we look at a camper's application date. All campers who apply between October 24th and October 28th will be pooled together. All subsequent applicants will be given an exact day/time application stamp.
Second, within each applicant pool, we then register applicants based on their previous years at Geneva Glen ("years at camp"). When there are multiple applicants from the same immediate family, we use the 'years of camp' of the most tenured applicant. Sorry parents, your years at camp don't count.
Here is an example of how our registration process works: If two campers both applied between Oct 24-28, and one camper has 7 'years at camp,' and the other has 6 'years at camp,' the 7-year camper will be registered first.
We continue this process to fill all of our great summer sessions, and we will use this same process to build our wait list.
---
Complete Session Dates
| Session | Age | Date |
| --- | --- | --- |
| Seedlings & Stardust | entering 1st & 2nd grade | June 9-11, 2023 |
| Myths & Magic | entering 2nd-4th grade | June 12-16, 2023 |
| American Heritage | entering 3rd-11th grade | June 18-July 1, 2023 |
| Knighthood I | entering 3rd-11th grade | July 2-15, 2023 |
| Knighthood II | entering 3rd-11th grade | July 16-29, 2023 |
| World Friendship | entering 3rd-11th grade | July 30-Aug 1, 2023 |
---
Payment Schedule
A camper's total payment depends on their session, but to make it easy, the payment schedule is the same for all summer sessions.
A complete payment schedule for each session is outlined in the table below.
| Payment | Due Date | All 2-Week Sessions | Seedlings & Stardust | Myths & Magic |
| --- | --- | --- | --- | --- |
| Deposit | Upon Registration | $850 | $175 | $320 |
| Payment 1 | February 2, 2023 | $850 | $175 | $315 |
| Payment 2 | April 4, 2023 | $850 | $175 | $315 |
| Total Tuition Paid | | $2550 | $525 | $950 |
Financial aid is available for those families needing assistance with tuition payments. You can find more information and apply for our "camperships" at: www.genevaglen.org/camperships.
---
Camp Closure Policy
In the event any of our sessions are unable to open due to world events, natural disasters, global pandemics, or any other reason, Geneva Glen will refund all program payments except for each registrant's non-refundable deposit.
If a session is forced to close after it has started, Geneva Glen will refund each camper one-half of their tuition.
| Camp Closure | Amount Refunded |
| --- | --- |
| Prior to session start | All tuition paid less deposit |
| Closed on 1st day of session or later | Half of tuition paid |
---
Camper Cancellation Policy
Things happen. We understand.
If a camper cancels their registration up until February 1, 2023, all money paid is fully refundable, minus a $100 processing fee.
Cancellations received on February 2, 2023 or later, the portion of tuition that is refundable depends on exactly when a camper cancels their registration, and this refund schedule is outlined in the table below.
| Cancellation Received | Amount Refunded |
| --- | --- |
| On or before Febraury 1, 2023 | Full refund less $100 processing fee |
| February 2 through March 31, 2023 | Full refund less the deposit |
| April 1, 2023 until start of session | Refund of half tuition |
| Start of session or later | No refund |
---